In the News
16th April 2016 – 7.8 earthquake in Ecuador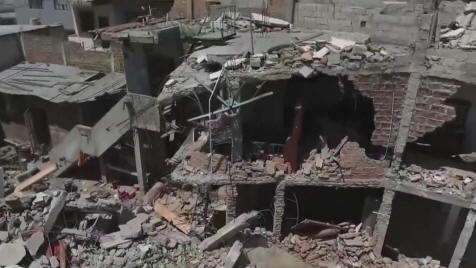 A 7.8 magnitude earthquake has struck in the north west of Ecuador. The earthquake has caused widespread damage leaving more than 500 people dead and thousands injured.
15th April 2016 – 7.3 earthquake in Japan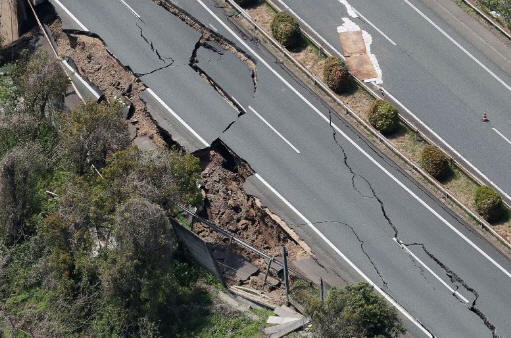 A 7.3 magnitude earthquake has hit Kumamoto causing widespread damage. The quake follows a 6.2 magnitude quake the evening before. The second, more powerful earthquake has caused a dam to collapse, a serious landslide and damage to roads, buildings and power lines. At least 34 people have been confirmed dead and thousands have been injured.
13th April 2016 – 6.9 earthquake in Myanmar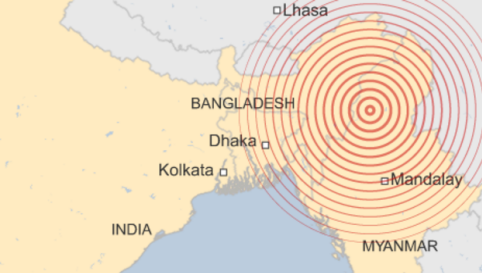 The 6.9 magnitude earthquake, which had its epicentre north west of Mandalay, could be felt across the country and in parts of India and Bangladesh.
20th February 2016 – Tropical Storm Winston has caused widespread damage in Fiji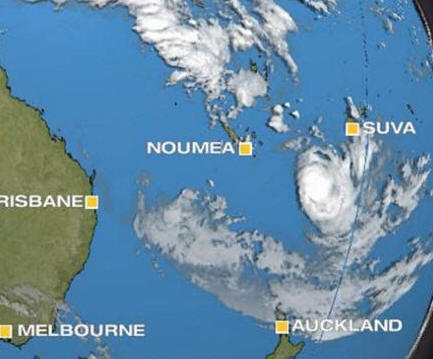 At least 29 people have died after the category 5 cyclone hit Fiji on Saturday 20th February. The cyclone has caused widespread damage to houses, schools and other buildings. People have been left without shelter or power.
16th September 2015 – 8.3 magnitude earthquake in Chile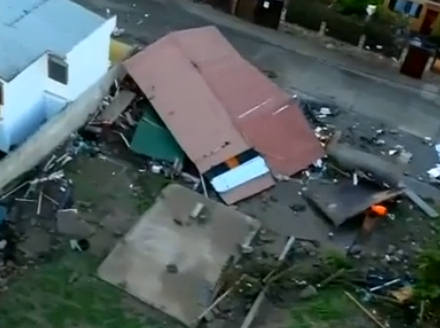 An 8.3 magnitude earthquake has struck off the coast of Coquimbo, Chile leaving at least 11 people dead. The earthquake, which lasted for around 3 minutes was followed by a number of aftershocks and triggered a tsunami warning. The coastal town of Coquimbo was struck by 4.5 m waves the following day.
3rd September 2015 – #stupidcommonnames trending on Twitter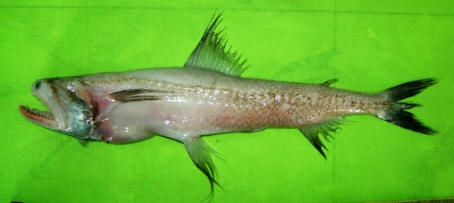 #StupidCommonNames has been trending on Twitter. Animals, birds and plants typically have a scientific name and a common name that is easier to remember. Users of the social media site Twitter have been posting pictures of examples where the common name bears no resemblance to the creature or plant in question. Examples include Bombay duck (pictured) which is actually a fish and pineapple which does not come from a pine tree and has no resemblance or connection to an apple.
10th July 2015 – Mount Raung eruption

Mount Raung in Indonesia which began erupting last week has now sent an ash cloud hundreds of miles into the sky forcing airlines in the region to cancel flights.
22nd June 2015 – 10,000 people have been evacuated as Indonesia's Mount Sinabung erupts

Indonesia's Mount Sinabung had been dormant for 400 years before awaking in 2010. It became showing new activity at the beginning of June but on 22nd June a massive eruption led to 10,000 people being evacuated from their homes.
5th June 2015 – A 5.9 earthquake has struck Mount Kinabalu in Malaysia

A 5.9 magnitude earthquake has struck Mount Kinabalu in Malaysia trapping many climbers on the mountain.
25th May 2015 – Wolf Volcano eruption Galapagos Islands

Wolf Volcano in the Galapagos Islands has erupted for the first time in 33 years. The flow of lava currently poses no risk for wildlife but will need to be monitored closely.
25th April 2015 – Nepal Earthquake 7.9 and Everest Avalanche thousands killed

A powerful 7.9 earthquake has struck Nepal causing serious damage to buildings and monuments. The earthquake triggered an avalanche on Mount Everest affecting hundreds of climbers on the mountain. Powerful aftershocks have followed and as of late 26th April the death toll has risen to more than 3,000. Read more
23rd April 2015 – Calbuco Volcano in Chile erupts

The Calbuco Volcano in southern Chile has erupted sending a giant ash cloud into the sky. There are no reports of casualties but around 4,000 people have been evacuated from their homes.
11th April 2015 – Illinois Tornado leaves 2 dead

A tornado hit northern Illinois late on the night of 9th April leaving 2 people dead and many injured. Houses were destroyed in Fairdale and Rochelle.
30th March 2015 – Antarctica record temperatures

This week saw the highest temperature ever recorded in Antarctica. A temperature of 17.5?C was recorded on 24th March in the north of the continent.
27th March 2015 – Scientists photograph Ili pika

Lli pika, also known as 'magic rabbit' is native to the Tianshan mountain range in the Xinjiang region of north-western China and is one of the World's rarest animals with numbers estimated to be less than 1,000. It has been photographed by scientists for the first time in decades.
20th March 2015 – Solar Eclipse

A solar eclipse will be visible across the northern hemisphere on the morning of 20th March 2015. If you are watching don't forget to wear protective glasses.
18th March 2015 – Earthquake

According to the US Geological Survey a 6.6 magnitude earthquake struck under the Indonesian Sea.
29th January 2015
Natural History Museum to retire Stegasaurus skeleton
The huge plaster diplodocus skeleton has had pride of place in the Natural History Museum's entrance for more than a hundred years. It will be replaced by a Blue Whale skeleton.