Dwarf Pixie Frog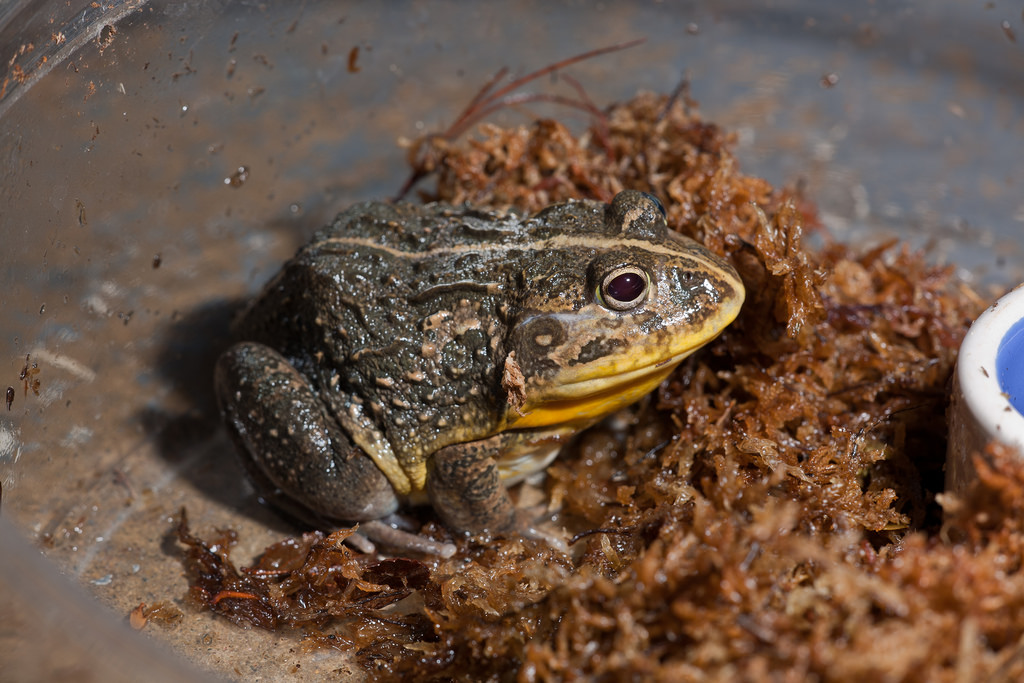 Dwarf Pixie is a species of brightly colored frogs that are popular in the pet trade. However, this is also an edible bullfrog species, and are scattered in different parts of Africa.
Scientific Name – Pyxicephalus edulis
Classification – Pyxicephalus
Gender Names – Male – male; Female – female; Baby – tadpole
Collective Noun – Knot
Length/Size – Males: 83–120 mm (3.3–4.7 in); females 85–110 mm (3.3–4.3 in)
Life Expectancy – 7-15 years
Mating Season – Rainy season
Special Features – Keeps their body coated with slime to preserve body moisture until the next rain
Geographical Distribution – Burkina Faso, Zimbabwe, Malawi, Mauritania, Angola, Benin, and Zambia
Natural Habitat – Digs burrows close to water bodies, marshy areas and flooded grasslands
Conservation Status – Least Concern, Near Threatened, Vulnerable, Critically Endangered, Endangered
Diet – Crickets, meal worms, fuzzy mice
Predators – Many birds of prey are attracted by their typical 'whoop' calls.