Moose (Elk)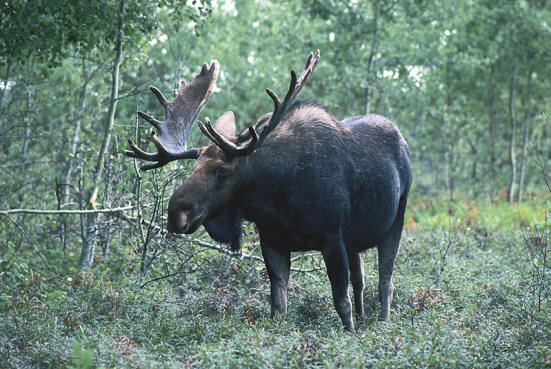 Scientific Name -Alces alces
Classification – Carnivore
Gender Names – Male – bull; Female – cow;  baby – calf
Collective Noun – A Herd
Average Height – 1.8 – 2.1 m (6 – 7 ft)
Average Length – 2.5 – 2.7 metres (8.2 – 8.85 ft)
Average Weight –  550 – 700 kg (1200 – 1500 lbs)
Speed – 55 km/h (35 mph)
Life Expectancy – 15 – 25 years

Mating Season – Autumn
Pregnancy – 240 days
Special Features – they can stay under water for a minute or more meaning they can feed from the bottom of rivers and streams. They have palm shaped antlers which distinguish them from reindeer.
Family Unit – Moose are solitary creatures with the young leaving their mother at around about a year old.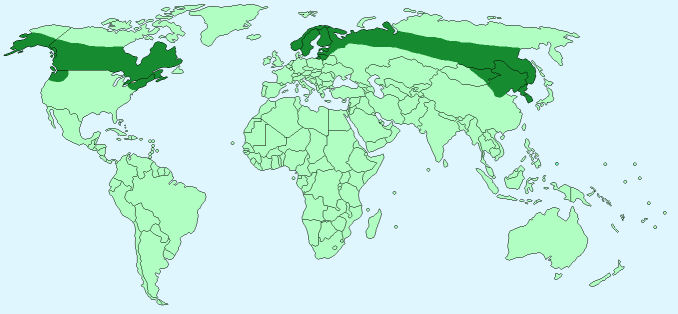 Geographical Distribution -Canada, north USA, North Europe
World Population – 1.5 – 2 million
Conservation Status –  threatened
Natural Habitat – wooded areas of mixed or deciduous trees, near lakes or rivers.
Diet –  young tree shoots, plants, water plants
Predators -wolves, bears, and humans
Harvard Reference for this page:
Heather Y Wheeler. (2015). Moose (Elk). Available: https://www.naturalhistoryonthenet.com/Mammals/moose.htm. Last accessed Monday, July 18, 2016
Mammals Pages
Features
Classification
Mammals A – Z