Horse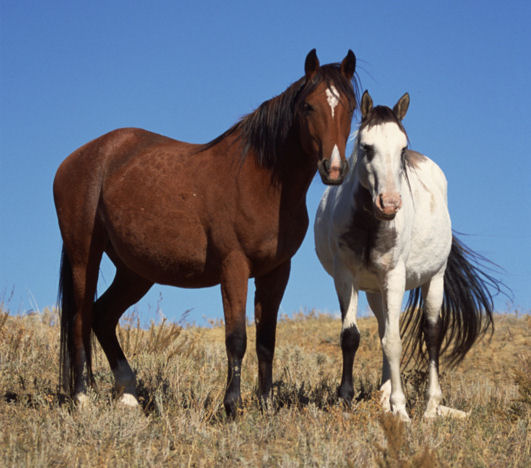 Scientific Name – Equus caballus (domesticated), equus ferus (wild horse)
Classification – Ungulates
Gender Names – Male – stallion; Female – mare;
Collective Nouns – drove, herd, stable, string, team, troop
Average Height –  14 to 16 hands -142 to 163 cm (56 to 64 inches)
Average Length – 2.5 metres (8 feet)
Average Weight – 380 to 550 kg (840 to 1,200 lb)
Speed – 45 – 70 kph (30 – 45mph)
Life Expectancy – 25 – 30 years

Mating Season –  Spring
Pregnancy – 11 months and 11 days
Special Features – Horses found in the wild today are descendants of domesticated horses that have run free and adapted to living wild in herds. The only breed never domesticated is the Przewalski horse.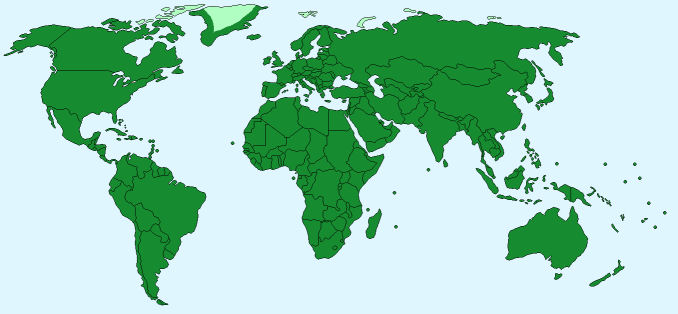 Family Unit – wild horses live in herds that consist of a number of mares, a single stallion, and foals and colts of a wide age span. The stallion is responsible for leading the herd to safe watering and feeding grounds and for protecting the females and young from predators.
Geographical Distribution – Domesticated – worldwide. Wild –
World Population – 60 – 65 million
Conservation Status – Przewalski horse is endangered
Natural Habitat –  grassland and meadows
Diet – Grasses, herbs and plant materials form a major part of the diet.
Predators – Cougars, bobcats, coyotes, and bears
Harvard Reference for this page:
Heather Y Wheeler. (2015). Horse. Available: https://www.naturalhistoryonthenet.com/Mammals/horse.htm. Last accessedMonday, July 18, 2016
Mammals Pages
Features
Classification
Mammals A – Z